NICE TO MEET YOU!
We know how difficult it can be to craft an effective digital identity. One that portrays your business in its best light: an identity that works effectively for you, particularly if new to the world of online media management.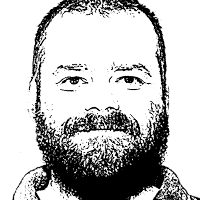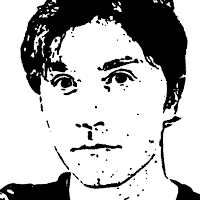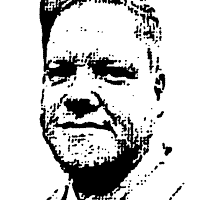 iBrutes is a funny word
iBrutes believes in working directly with clients like you. A firm of creative web design and digital media professionals, we learn and get familiar with your business to develop an understanding of your customer base and working methodology. We develop a detailed co-operative working relationship with you over time.
This maximises the ability of our team to think as you do. We can then offer intelligent, incisive advice that avoids vague generalisations. To get your online presence operating successfully takes time, material and focused effort. We provide the structure and glue to make it all come together. 
Brute Force
At iBrutes, we do not believe in the 'build it and they will come' approach. We have found the most effective method that reaches your clients is one of continuous development.
In this approach we take the need for continuous maintenance away from your business. It becomes our duty to carry out those regular housekeeping and promotional tasks that keep a web site at peak performance.

We know from experience that a successful web site takes an investment: not just financial – but one of time and effort. Your website and total online presence on Social Media should be considered not merely as an expense, but as your business's best investment.
Planning

Careful and timely planning achieves the optimal outcome your business deserves. Through analysing your business needs, researching your markets, and listening carefully to your opinions, we make sure that we are always on the same page.

Consultation

Scheduled consultations and continuous regular updates ensure you are never out of the loop, and you are always in control.

Design

Our skilled design team empowers your brand, makes an strong impression with your clients, and helps promote your organisation by delivering bespoke packages specifically designed for your business.

Development

Our development team not only design aesthetically pleasing but fully functional web sites for all capabilities, suitable for all screen sizes, and conforming to your detailed specifications.
How much does a website cost?
How long is a piece of string? It all depends on size, complexity and availability of material, but they can start from as little as €400 up to the price of a new Audi A5 (trade-ins accepted!)
Read our upcoming article on "How much does a website cost?" and you will soon get a notion of how much investment is required and how great its return potential.
Is it possible to track the performance of my web site?
Most certainly! We have a full suite of website analytics that records visits to your site: from where, when, how long, and much more.
We can provide you with as much or as little detail as you consider important, and we're always there to summarise it and provide advice.
I'm very busy and don't have time to spare.
iBrutes can take all the hassle of regular updates away. We can provide complete management of your website on your behalf to ensure everything is up-to-date and fresh.
We even provide editorial services and P.J. is more than happy to help – in fact, he insists!
OUR BUSINESS CARD
Web Design and Digital Media Experts
Unit 7,
Kilkerrin Park 3,
Liosban Industrial Estate,
Tuam Road,
Galway
Riverside Retail & Business Park,
Quin Road,
Ennis,
Co. Clare
Loughile,
Tubber,
Co. Galway